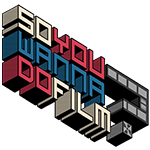 SO YOU WANNA DO FILM? ; is about teaching you what you won't learn in film school.

We provide online resources, advice, motivation and a community to help you in your journey into the film industry. Whether that's deciding if you'd like to choose this study path, acing this semester, getting your first job in the industry, becoming a freelancer, or even just wanting to pick up some filmmaking basics. We also offer workshops for businesses to understand the importance of video for their branding.
Want to find more groups and events like this?